Ideas For A Smooth Long-Distance Move
We all know about turning on the utilities at the new place and filling out the change-of-address form for the postal service, but when you make a long-distance move, some other things come into play that can make getting from here to there a bit trickier.
Maximize space in the moving van. Moving cross-country is not cheap, so it's important to make the most of the space in your truck
If you don't love it or need it, there's no sense in bringing it with you — that space in the truck is money!
Simply leave the clothes and linens folded inside your dresser and wrap up the furniture. Does this make them heavier? Yes. But as long as the drawers are filled with lightweight items (definitely not books), it should be fine. And if not, you (or your helpers) can carry the drawers out separately. The benefit is twofold: You need fewer boxes, and it will be easier to find stuff when you move in.
Fill heavy-duty black garbage bags with soft items (duvets, pillows, stuffed animals), then use the bags as space fillers and cushioning inside the truck. To keep items clean and protected, double the bags and tie, then tape, them shut. Use a permanent marker on sticky labels applied to the outside to note the contents.
AVOID LONG DISTANCE MOVING MISTAKES
At this point, there's a good chance you're almost there: you've purchased your new home, sold your current home, and have a new school picked out for the kids. Now there's just one critical step left: the actual move.
You've taken care of all those major steps you need to cover in a long distance move, but often the most mistakes are made on the simplest things
Forgetting to Bring an Overnight Bag
A lot can happen over the course of your long-distance move – movers aren't perfect. In rare cases, unexpected delays come up in the move. Or, more likely, everything will be delivered right on time, and you might not want to unpack all those boxes just to find a pair of clean underwear.
Forgetting Mover's Insurance
Before your move, be sure to check your mover's insurance. Depending on who you use, it may cover partial damage, total, or none at all. You don't want to find this out when it's too late.
Forgetting Things the Movers Don't Move
Certain things will be transported by your moving company, others are left to the homeowner to take care of. For things like wine collections, firearms, or items like a BBQ, double check with your movers who will be moving what. After all, those items may not be very comfortable to drive with across for long distances.
Relocation Across the Nation: Long Distance Moving Tips
If you're moving across the country, it's going to take a lot of planning and preparation. With so much to think about it can be easy to miss something important. Make sure you have everything in covered with these helpful long distance moving tips.
Moving is stressful, but moving across the country is liable to turn anyone's hair gray. If you're one of the many considering The Great Move, planning is necessary for a smooth journey and an ideal landing. But how do you even begin to plan for hauling your things across the states?
Check Out the Area
Before making any definite plans, check out the area. Although many people can't afford to purchase a plane ticket and take a few days off of work, the Internet is a handy tool for getting the feel of a neighborhood.
Get Moving Estimates
Speak to multiple moving companies to find the best deal. Sites like ours make this process convenient. All you have to do is enter in your moving information once, and several top-rated moving companies will call you with quotes for easy comparison.
To avoid having your items held hostage, always follow these pointers:
Research the moving company
Check credentials by confirming the company's US Department of Transportation registration number, which is required in 28 states
Confirm the company's insurance and ask how you would be compensated if something breaks
Get everything in writing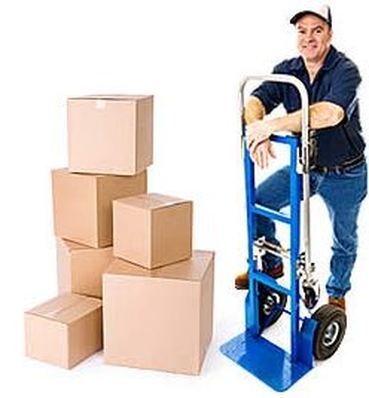 Useful Tips for Preparing a Plan for Long Distance Moving
The importance of preparing in advance is even more obvious when moving long distance some factors come into play that don't feature when moving between neighbourhoods within one city.
Other than packing your belongings, what issues may come with moving long distances. put together a brief list of tips that can help you get your long distance moving strategy right.
Redistribute The Hoard – We all like to hold onto things, usually because of the memories they evoke. Your first set of golf clubs, which has lain in the closet for the past decade long usurped by a newer and luckier set. Do you really need it? Consider these 3 simple questions:
Do I use it? – If you have not used it in the last 12 months, let it go.
Do I need it? – See above, though there may be special circumstances worth considering.
Will I wear it? – You'll hardly need 2 or 3 heavy coats if you're moving to a warmer climate.
Order Home Inspections – Don't forget to have your new home inspected for any issues. That last thing you need is to arrive at your new home only to find a raft of defects making moving in difficult. This needs to be done about 4 to 6 weeks in advance of your move, to give enough time for issues to be resolved.
Know Your Floor Plans – Most properties are advertised in square footage, but that does not necessarily reflect the actual size as it doesn't take into account some built-in features. For example, a large kitchen might take away from the size of a living room, which means less space for your furniture. Study the floor plans of your new home well in advance of you long distance moving date. That way, you can decide if there is any furniture that can't fit and you should sell.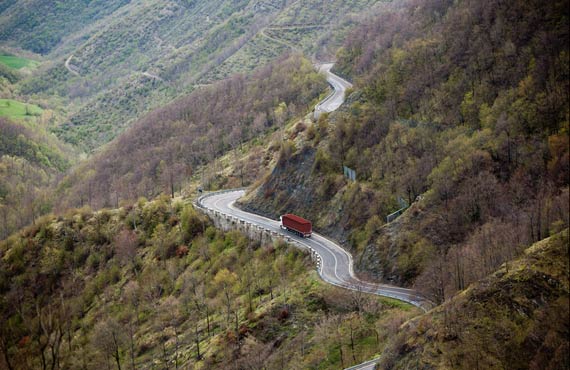 LONG DISTANCE MOVING
EXPEDITED LONG-DISTANCE MOVING SERVICES
expedited long-distance moves, the same professional move team who moves your belongings out of your home will drive those items to your new location and unload them.
This allows a quick delivery to your new home. Unlike other long-distance carriers who cannot guarantee arrival time, provide you with an exact date for arrival at your new location. This provides you the freedom to plan your travel accordingly and assures you that your belongings will be there when you expect and need them.
long-distance services put you first, and will keep you updated every step of the way. The truck that is transporting your belongings is tracked using GPS, so know the exact location of your belongings at all times. The best part? Your items are the only ones on the truck! You will not share space with any other customers' belongings, keeping them secure and safe in route to your new home.