Surprising Benefits of Renovating Your Kitchen
Renovating the kitchen can be an amazing experience, and has the power to breathe new life into your old kitchen layout. Renovating the kitchen helps homeowners in many ways, other than improving the look of the house. The national average return on investment for a kitchen remodel is almost 54%. That means if you spend $21,000 on a kitchen renovation, you can expect to recoup about $17,000!
HOW CAN KITCHEN RENOVATING SERVICES PROVE TO BE HIGHLY BENEFICIAL?
If your kitchen is older, dated or has just seen better days, it's probably a good idea to start gathering estimates for a remodel. Remodeling costs can vary depending on where you live, what you need and the choice of fixtures and finishes you use. Whether you are looking for a full-on renovation or remodeling of certain parts of the kitchen, there are a certain number of benefits that come with the renovations
Improves Functionality
An intentional galley kitchen notwithstanding, older kitchens tend to have dated, claustrophobic layouts. You might want to consider taking down non-load bearing walls for a more open floor plan, or relocate appliances for better functionality. A U or L shaped kitchen layout is most practical for home chefs, with a single wall of cabinets and center island a close third. Overall, you're looking to add space, ease of use and organization.
Reduces Energy Costs
Unless you have new-ish appliances (say, post early 90s), you might want to consider upgrading your appliances to Energy-Star rated appliances. According to energystar.gov, "A dishwasher that has earned the ENERGY STAR gets your dishes clean while using less water and energy, and costs about $35 a year to run. On average, U.S. households run their dishwashers about 4 times per week, for a total of over 200 times per year.".
Improves Sustainability
As you upgrade your appliances to the energy efficient appliances, you will also make the kitchen eco-friendly. Consider using sustainable building materials like bamboo, salvaged wood and other recyclable materials as options for your countertops, cabinets and even flooring. Places like Habitat for Humanity Restore has lots of recycled building materials for a steal, too.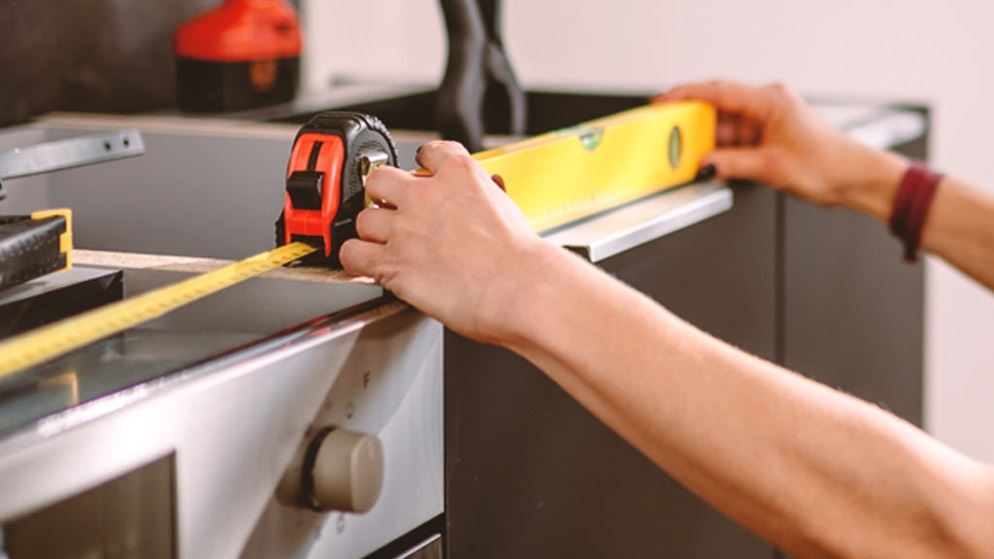 Must Have Kitchen Features
see a lot of homes and a lot of kitchens. It's amazing how many new or recently done kitchens walked into that didn't include some pretty basic features. Things that think about in every design do. So going to share thoughts on "must haves" for any kitchen renovation. If you're preparing for a kitchen update make sure you're considering these elements.
Trash & Recycle Drawer
I've already mentioned the trash drawer and that's definitely something include in every kitchen design. If space allows recommend an 18" wide, with a pullout and a drawer above. It will hold your trash and recycling tucked out of site, but easily accessible. It is best placed near the sink. They are also available in a 15" base cabinet which is very functional in a smaller kitchen.
Pantry Cabinet
a walk is amazing, but live in with a lot of older homes and not many of them have the space for a walk in. Pantry cabinets are a great solution. They are usually a full height cabinet. highly recommend you get one with pull out shelves otherwise items in the back will get lost and you'll end up with 20 of something and none of something else (the something else being what you need to make dinner tonight). Read post on pantries for more on their layout and organization.
Drawers, Drawers and more Drawers!
Drawer cabinets are more expensive, but more and more kitchens are moving towards them because they function so much better. Just like the pantry pullout you don't have to worry about stuff getting lost in the back, they drawers allow for easier access and better organization.
Built In Microwave Cabinet
Many homeowners and investors put the microwave above the stove to save space. highly recommend finding another location within your kitchen layout to build it in. You can even put it in your pantry cabinet! Click on the photos for more inspiration.
biggest kitchen renovation traps
The kitchen is at the heart of every home, so ideally it's a functional space and an appealing one too. It should come as no surprise that kitchens are reportedly the most renovated space in homes. An updated kitchen is also a great way to add value to your home when it comes time to sell.
Poor kitchen design
Your kitchen's design will determine both its functionality and appeal, so it's important to strike a good balance between the two in the planning stages. Otherwise you'll end up with an impractical kitchen that looks good – or an effective kitchen that doesn't suit the style and character of your home.
DIY overwhelm
Depending on your skill level and the extent of the kitchen renovation, it's certainly possible to successfully renovate your own kitchen, especially for cosmetic renovations like replacing wall tiles and grout, painting and even installing cabinetry.
Prioritising style over function
You want your newly renovated kitchen to look good, of course, and to appeal to potential buyers in the future. But for it to be effective as well as attractive, there are some necessary functional elements to consider.
Making changes after work begins
Ideally you'd be 100% happy with the design of your new kitchen before the work starts to avoid extra costs from changes you make during the project. The best way to achieve this is to have open communication with the builder from the get-go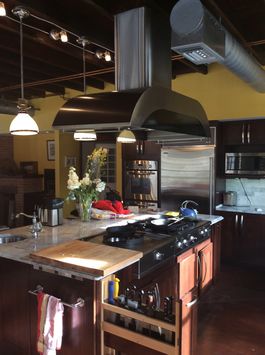 Kitchen Remodeling
The kitchen is the heart of a home. Why not make the time you spend in the space as enjoyable and stress-free as possible with our functional and innovative kitchen renovation services?
Step Kitchen Renovation Process
As experienced home remodeling professionals, we understand just how much potential there is in your kitchen. Whether you're interested in making a few minor changes or a major kitchen overhaul–we'll help you take your cooking and food preparation space from good to great with our four-step kitchen renovation process
Consultation: Before we get started, we'll need to meet with you to discuss exactly what it is that you're looking for in a kitchen remodel. To prepare, we recommend you browse through magazines, books and other publications for inspiration. It is also important that we discuss up-front your budget for the project, as that will impact the initial planning, scope of work, scheduling, finish selection, etc.
Measurements: Our home remodeling professionals will schedule an on-site visit to take measurements of your kitchen cabinets, counters, fixtures, etc. We will also assess in this phase any limitations or restrictions we may encounter in the implementation of your kitchen remodel.
Design: We will create a kitchen design plan that incorporates all of the things we discussed in our initial consultation as well as those features we feel will help you maximize your use of the space. You will have the opportunity to look over our suggested color palette and cabinet colors, and make decisions regarding flooring, tile, backsplash and countertop materials for your kitchen remodel. You will also be introduced to our approach to environmentally-sustainable construction and green building practices.
Implementation: Once we have your final approval, we will move forward with the implementation of your kitchen remodel. Prep work differs based on the scope of the renovation project. However, we recommend that for added ease and convenience you empty your cabinets of all their contents and establish a temporary kitchen elsewhere in the house where you can heat up food, make coffee, etc.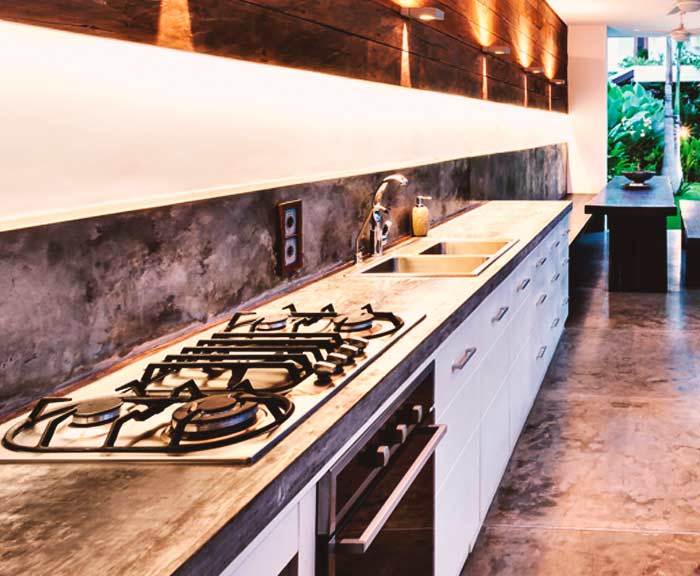 Kitchen remodel – your favorite thing
planning a major kitchen/mushroom/family room overhaul. (Best as I can tell current situation las updated in early 70s, including appliances-it's time!) are casual cooks – have youngish kids, a busy schedule, a conservative budget, and overall NOT a pristine household. Wets rely entertain these days, but I'm hoping to do more, as I love a casual dinner with friends. are working with an architect and I have read just about every book/magazine about kitchens that is out there. So I feel are getting good professional advice.
Everyone- many thanks for all your comments and ideas. It's like you all let me peek into your kitchens (and mudrooms) and take notes. I really appreciate it. As always
Big powerful hood so the fire department doesn't stop, by knife block drawer, big butcher block cutting boards cut to fit space beside stove, wok burner/large stock pot bunker, under counter plug strips appliances away Deep sink
My kitchen remodel is 20 years old now and I'm due for another one soon. Things I'm glad I did include a wall of open shelving (not common at the time). It took me a while to figure out how to make it both functional and beautiful, but now it's a lovely focal point that makes me happy. I included a small tv in a cabinet, which was essential. I don't have access to a window, and the tv keeps me company while I work.
I did cream colored subway tiles and cabinets, wainscoting,a tin ceiling and green marble. It's a color combination that works well and I'm going to repeat it the next time.