What is included with home renovation costs?
Home renovation costs vary a great deal depending on the size of the project, number of rooms being renovated, the type of home, materials, and so forth. For some homeowners, buying a new home might be a better option than having their current one renovated. On the other hand, having at least one room remodeled can increase the overall value of a current home considerably.
Roofing
Roof materials and services such as asphalt (felt base), new roof sheeting (plywood or waferboard), roof rolling, painted membrane, and sprayed polyurethane foam tend to be the least expensive. Slate, aluminum, vinyl coated steel shingles, built up tar and gravel, and clay or concrete tiles are more costly but will last much longer. In addition to the materials, tools and labour costs must be factored in. Additional expenses may include flashing and chimney reconstruction.
Exterior
The cost of exterior renovation may range from $10,000 to $20,000+, depending on the size of the home. Brick homes cost more to renovate than stone, wood, and aluminum homes. Renovation may include anything from painting to damp proofing. Your garage, porch, pool deck, landscape, and/or basement may also require some type of remodeling. Don't forget windows, either. The cost to replace windows depends on the type of glazing, material, size, etc.
Interior
Factors affecting the cost of interior home renovation include:
Room size
Paint and trims
Storage
Flooring
Windows
Lighting
Materials
Number of rooms requiring remodeling
Ceiling
Doors
Obviously, larger rooms will require more materials, time, and labour. In bedrooms, flooring installations may range from a few hundred dollars to a few thousand. The type of flooring also contributes to the price – especially if old floors need to be removed and replaced.
The Kitchen
Since the kitchen is considered the "heart" of the home, it's not surprising that it's the most expensive room to renovate. It can cost several thousand dollars. Cabinets make up one-third to one-half of the total cost, followed by labour and appliances, countertops, flooring, and then plumbing fixtures, lighting, tiling, etc.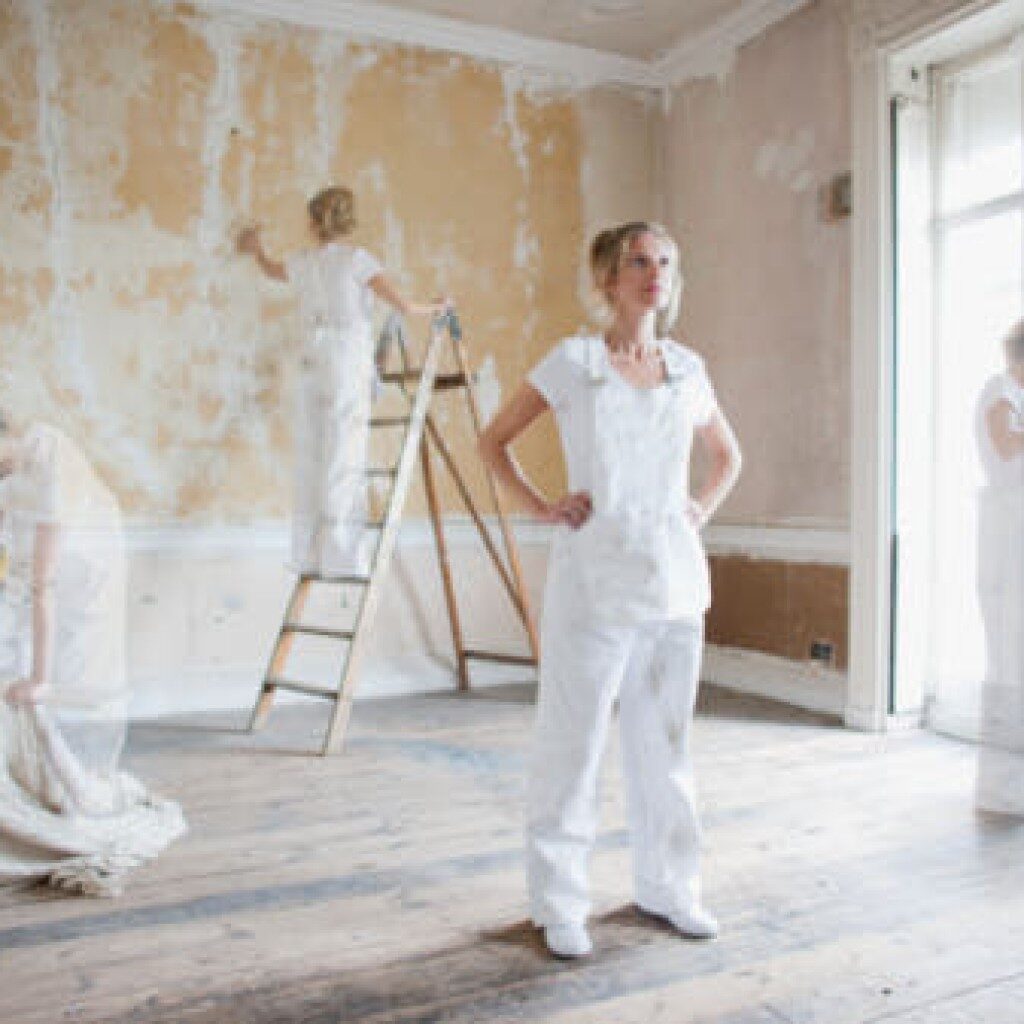 What Home Renovations Should I Make Before Selling?
If you are selling your house, you might be wondering why you should renovate a property that is no longer going to be yours. The answer is simple. There are minor renovations that can have a huge impact on the purchase price of your home and your ability to close a sale in a shorter amount of time. Of course, not all renovations provide great returns on investment.
How Failure to Renovate Can Cost You
Renovating before selling is not just about increasing the resale value of your home, but also about not losing out on money that you should receive. If potential buyers notice chipped paint, for example, they might negotiate the asking price down to accommodate the cost of painting. The price reduction they request is likely going to be larger than what it would actually cost you to paint the walls before going to market. If there are numerous issues like this, you unnecessarily give your buyers more negotiation power.
Let's take a look at some of the most cost effective home renovation projects you can easily tackle.
Painting Walls – As mentioned, it is certainly worthwhile to add a new coat of paint to the walls. When selling, choose a light, neutral colour that will give the home a clean, fresh, and open feel. Give potential buyers a clean and spacious backdrop that they can imagine decorating.
Refinishing Floors – Unless your current floors are in need of serious repair, it is generally not cost effective to completely remove and replace flooring systems. What you can do is improve the floors that are already there. This can mean steam-cleaning the carpets, staining and/or refinishing hardwood floors, or cleaning and resealing the grout between tile floors.
Updating Hardware and Light Fixtures – Completely changing appliances, cabinets, and countertops can become costly very quickly. You can make your kitchen and bathrooms look more modern by simply updating the hardware and other fixtures. If you think these spaces look extremely out-dated, you might consider replacing the countertops.
Increasing Curb Appeal – The first thing potential buyers will see is the exterior of the house and the entryway. It is crucial to make a great first impression. This includes manicuring the lawn, replacing any old and worn siding, making sure walkways are well maintained, and possibly painting or replacing your front door, if this is needed. If you will be showing your home in the evening, you might install accent lighting along walkways.
Hiring a Contractor for Home Renovations
The most valuable renovation projects will differ from home to home. For professional advice regarding the best projects to complete before selling your house
What Are the Home Renovation Fundamentals and What Do They Entail?
When beginning to renovate your home, it is easy to become hyper focused on the more exciting elements: turning your bathroom into a spa, making your kitchen more modern, or creating a state-of-the-art home theater. However, for your renovation to be successful and to reduce the risk of needing repairs in the future, you must remember all of the fundamental elements of a home renovation.
Insulation
Before you put in a new wall or flooring system, you have an opportunity to upgrade the insulation in your home. The insulation that you choose will have a major impact on the energy efficiency of your home and will also affect the overall cost of your project. Be careful to weigh all of your insulation options before moving forward. Higher quality insulation may be a large upfront investment, but will reduce your monthly energy costs in the future.
Wiring and Electrical
Before you finish your walls, you need to design and install wiring. This is the best time to install new electrical systems, such as security equipment, intercoms, home entertainment systems, new outlets, and other design elements that require electricity. Having all of this planned and installed during the renovation will be much easier to complete before the drywall is finished.
Drywall
This of course, brings us to drywall. Before the drywall is installed, you can decide if you want to incorporate any special design elements, such as recessed lighting. In addition to paint and other finishing materials, be sure to consider the costs associated with installing drywall as you plan your remodel.
Heating & Air Conditioning
A house renovation is an excellent time to upgrade your heating and air conditioning equipment. You must remember to accommodate HVAC equipment and ductwork within your renovation plans. Your renovation contractor can help you to make plans that will help to make choices that will allow your system to run efficiently and effectively.
What Are the Benefits of a Home Renovation?
If you are not experiencing any major problems with your home, you might be thinking, why fix what isn't broken? Even if you are not in need of major repairs, you can still benefit from a major home renovation
Improving the Comfort and Functionality of Your House
House renovation projects allow you to customize your home to your unique tastes and needs. This is your opportunity to create your dream home or at least make the space you have more enjoyable and useful.
Lower Your Energy Costs
With energy costs on the rise, a greater number of Toronto homeowners are renovating their homes to reduce utility bills and save money over the long term. When the temperatures plummet during the winter, you cannot afford to have heat seep out of the home due to poor insulation and old doors and windows.
Boost Your Property Value
If you are considering selling your property any time soon, a renovation can make the property much more attractive and valuable to potential buyers. If your home looks and feels out-dated, buyers will be less motivated to meet your asking price.
Hiring a Professional During a Home Renovation
Even homeowners who really want to renovate often avoid doing so because they do not want to deal with the headache of such a large project and they are afraid of the cost. Many of the hassles and risks associated with renovated can be reduced or eliminated with the help of a contractor.
What are some small house remodeling ideas and solutions?
Just because you live in a small home doesn't mean you can't have any of the luxuries of a mansion. A smaller home offers the benefits of low maintenance and cost. Styles such as cottages, cabins, bungalows, capes, etc… will always withstand the tests of time. With small house remodelling ideas, you can make the best of your small space. There are many things you can do to make each room appear and feel bigger.
Whether you want to make a few improvements here and there or go all-out with a renovation, here are some house remodelling ideas:
Aim for uniform flooring. Try to use as much of one material as you can in open areas. Avoid transition if you can help it. It's okay to switch materials in areas where there are cased openings. Using different flooring materials in open areas makes the house look choppy. The confined space is more apparent.
Maximize functional storage. In the bedroom, one of the best places for storage is under the bed. Use under-bed storage boxes or bags to store out of season bedding, clothing, and other items that are seldom used. As for closets, don't feel limited by the standard shelf and hanging bar. Get some stackable shelves and/or additional rods. Organize the storage – don't just try to stuff everything inside.
In the kitchen, get creative with the countertops. Combine classic white cabinetry with granite laminate countertops to give the illusion of space. Also, don't be afraid to use mirrors. Mirrors add instant size and height to smaller kitchens. One ideal place to install a mirror is behind the stove. If you don't have a window over the kitchen sink, add a mirror instead.
You can save space in the kitchen by installing cabinets that open with a lifting mechanism rather than a door that swings open. Whenever you need to get anything out of the cabinets, the door lifts upwards rather than out. Also, opt for smaller appliances. Today, there are many space-efficient appliances that are just as powerful as larger models.
Install shelves and storage units in the corner of small bathrooms. You might also want to downgrade your toilet size. Brands such as Kohler now offer compact elongated models of toilets. They are about the same size as the typical round-front toilet but take up less space. In addition to the toilet, you can also switch to a single-hole model of a sink faucet if you don't already have one.
It's a good idea to stick with solid colours in a small bathroom. While patterns are nice, they can make the small space seem cluttered. You might be able to play around with textures, however, as long as you stick with light prints in natural tones.
If you are not using all of the bedrooms in the house, consider sacrificing one in order to make the neighbouring room bigger. Have the wall removed to create a nice, spacious master bedroom.